Flooring in Sioux City, IA
At Knova's Carpets we carry the most beautiful, quality, durable flooring that will complement any home and match your performance needs. Whether you want the comfort of carpet, the timeless beauty of hardwood, the style and durability of laminate or vinyl, or an area rug, we have flooring for each room of your home. Our flooring experts are excited to help you with each step of your flooring process. We look forward to working with you.
Siouxlands Largest Flooring Center
At Knova's Carpets in Sioux City, IA we proudly carry a large selection of flooring from top manufacturers, so you know you are getting a top-notch flooring product that will last for many years in your home. Our flooring will meet your style and lifestyle needs and will remain beautiful.
In business since 1985, we are committed to carrying a wide selection of flooring and will help you find the perfect one for you.
We were founded by Howard Knox and have been owned by Howard's son, Shawn Knox since. His brother, Lance Bos, is in the business as a flooring contractor here in the Siouxland area.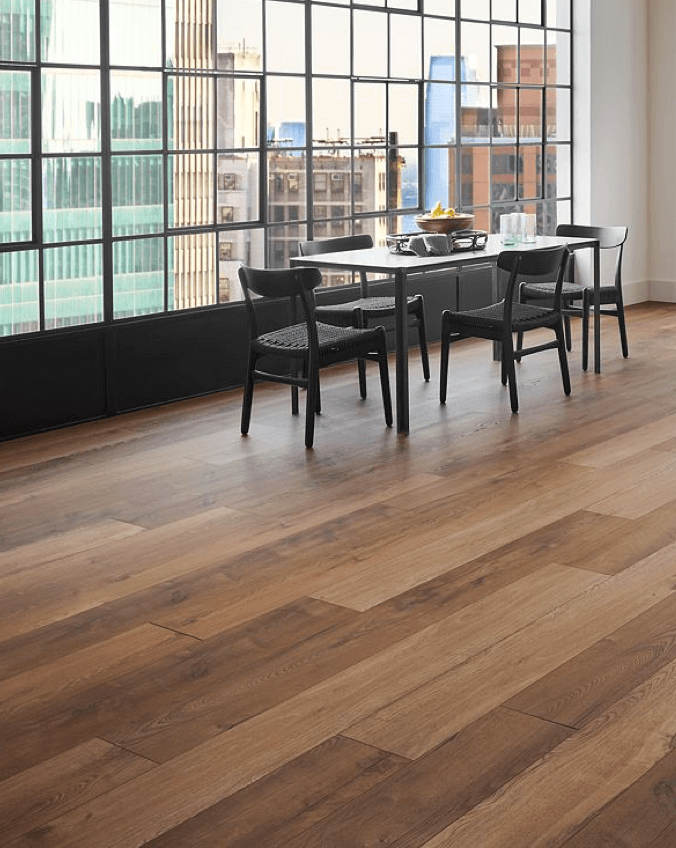 See Our Flooring in Your Home
Use our room visualizer to see what different flooring options will look like in your own home. Getting started is as simple as uploading a photo.
At Knova's Carpets we carry a wide selection of commercial flooring that will look and perform beautifully for a long time. Our commercial flooring is ideal for your office or retail setting. It is durable and meant to handle high traffic. We look forward to working with you on your next commercial flooring project.